Complete Weight System
Complete Weight Hands ® System:
Includes
1) One Set (2) of Premium Ergonomic-Grips ( You get a left and a right-hand grip )
2) One Set of four Twist On Weighted Hands Weights
3) One Set (2) of Flex-fit Back Straps Fitted To Your Hand.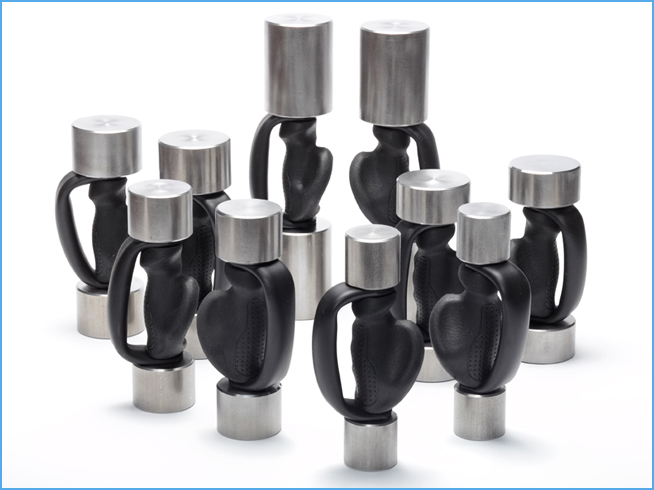 You're looking at a variety of Weighted Hands complete sets with the ergonomic grip kits plus flex-fit back straps.
Back Straps are removable.
Twist weight clockwise onto the threaded post.  Start with a weight that feels right for you.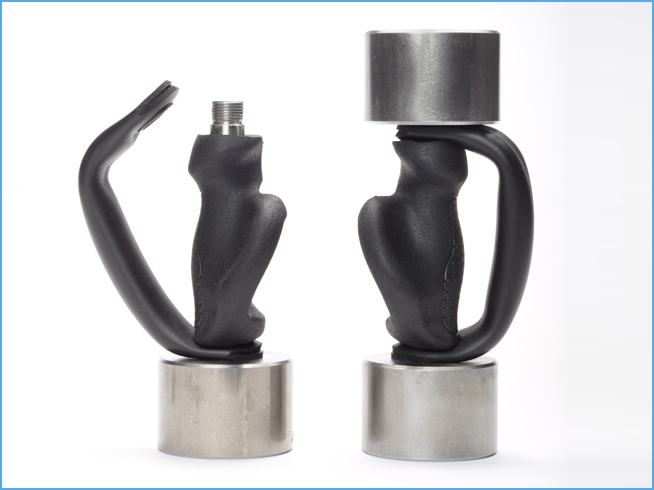 Twist-tight, so they don't loosen when in use.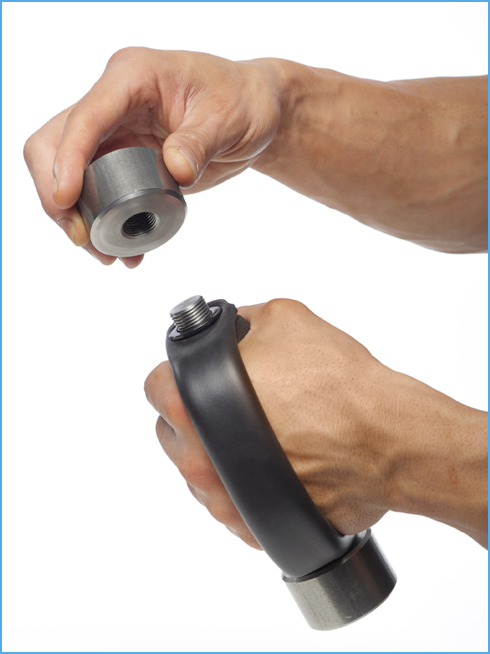 No more Calluses! Weighted Hands Handles are ergonomically designed to fit the human hand.
The comfort factor with our grips compared to the conventional foam bar handles are off the hook!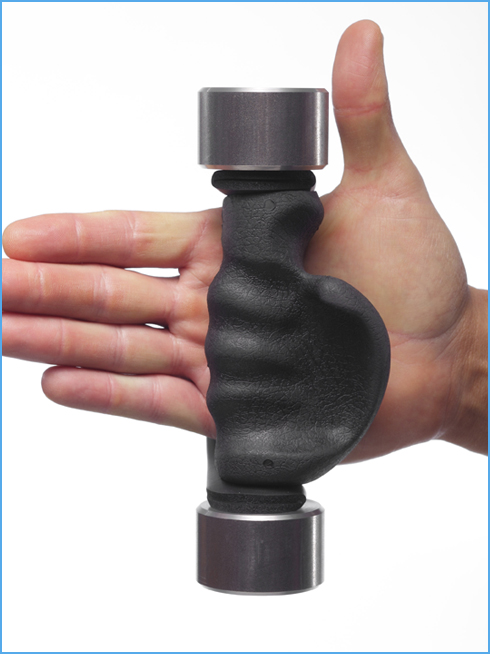 Grip Without Slip
We've designed an extended palm pad for overhead press and fly.
Having an edge to push against during your workouts takes pressure off the bones of your fingers and allows you to do more overhead work compared to pushing on a foam bar.
It's desirable to have a variety of weighted ends available to keep your workouts fresh.
Custom Heavyhands Weights Made To Order, Email: Senoff.Michael@Gmail.com or Call or Text 858-692-9461 For Special Order, Lead Time and Weights